Anonymous asked:
"lore question: if a nelf was born/conceived just after the battle of mt hyjal, how old would that nelf be now coming towards the end of mop? from my own research they'd be at more like, 16 years old which really young. would a nelf that young be considered anything other than a child by them? also, are nelves immortal again now or what?"
Oh my God, timelines. Timelines… I'm no good at those. But surely one of my very intelligent followers can give you timeline advice. I would think anything under ~300 would not be given a hell of a lot of stock. Sixteen would probably be regarded like a child, most likely.
In my own mind, because elves are so long lived, they have very few children and either reach sexual maturity very late or go through a sort of menopause exceptionally early. That, or conception is very difficult. Because of that, they probably keep a really close eye on their children for a very long time. If you live to three hundred, you're assumed to have learned all the skills you need to survive in the harsh world out there. At sixteen, you're a fragile, stumbling babe in the woods. 
And as far as immortality, I'm fairly sure they're still mortal, but I could be wrong.
There are times when the shit people choose to roleplay honestly just baffles me. I can't even begin to understand the logic that would go into roleplaying some of this shit sometimes. I was retelling the story to my guild last night of when a female draenei asked if she could use her tail as a dick on my night elf, and it just got me thinking how hard it is for me to understand sometimes. What would possess a person to do this? What happened to you to make you that kind of person who wants to do tail erp? Please someone tell me.
Just look away, keep walking, eyes on the ground oh god they're making noises make it stop.
Is big accomplish yes, make marry with man from good Azeroth stock and make the strong babies for to take over world, yes.
I feel like those things don't really go together. 
I have a new belf and a new tumblr to accompany. If you want to know more about him, I dare you to find him. He's a warlock AFKed somewhere in Silvermoon while I clean my house. 
I honestly blurted out 'a Gilnean accent?!' before I realized I'm sitting alone in my house playing WoW and nobody can hear me and, even more importantly, nobody nearby cares.
But I care.
I understand a lot of people seem to think the Gilnean accent is very hip, but please do not give your character accents you think are cool without any lore-abiding reason whatsoever. I swear to God, I saw a blood elf with a horrific French accent. The accent struggle is so real.
As far as the rest of that description goes, there's really not a lot I have to say except can someone please go out on a limb and write an MRP description for a female blood elf that I won't be able to recite word for word without even looking at it? Shorter than average, curvy, muscular but not gross muscular, ew. Luxurious hair, kissable lips. Be sure to include the word 'perfect' in your MRP. And if you're playing a stone cold man eater badass chicka, if one of her nicknames isn't 'bitch' then you're doing it wrong.
SMC RP 101 bitches, get wit' it. Ollie out yo.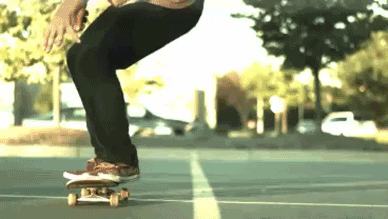 Everything about this makes me so painfully uncomfortable, and I'm honestly not sure if it's just me or if this is as disgusting as it reads. 

I take back everything I ever said about it being okay to roleplay whatever you want.  This is not okay.  This is intensely fucking disturbing and not in a thought-provoking kind of way.  More in a product of an equally disturbed mind sort.
I think the thing that gets me the most is that she apparently went through all this abuse, and then was made to look fifteen because she's 'way more attractive' that way. That's sick. Autumnclark, you're fucking sick.